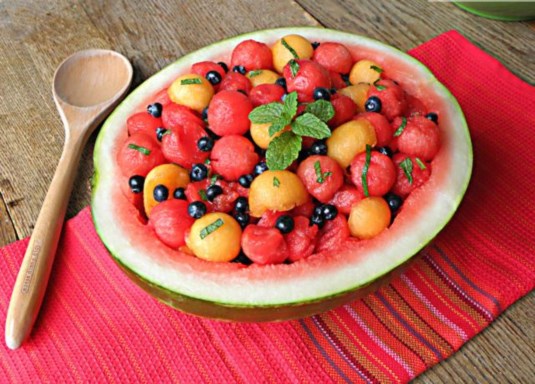 Vitamin Bomb Recipe
2014-01-23 19:32:35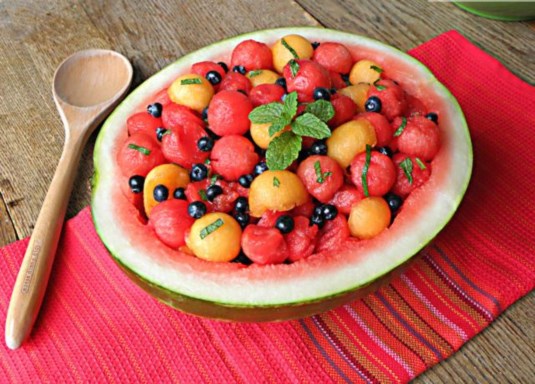 Serves 2
To be healthy we need to consume a lot of vitamins and antioxidants. Here's a recipe that will raise your energy because it contains a huge amount of vitamins.
Nutrition Facts
Amount Per Serving
* Percent Daily Values are based on a 2,000 calorie diet. Your Daily Values may be higher or lower depending on your calorie needs.
Ingredients
800g. watermelon or cantaloupe
200 g. blueberries
2 tablespoons honey
1 tablespoon finely chopped mint
1/2 lemon, squeezed
Instructions
Cut watermelon and melon into small pieces.
Place in a large bowl and add the blueberries, mint, lemon and honey.
Stir.
Your vitamin bomb will be ready for consumption to a maximum of 15 minutes.
FeminineX https://www.femininex.com/