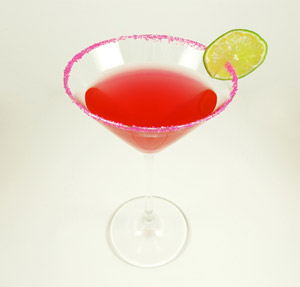 Cosmopolitan Cocktail
2014-01-23 20:03:29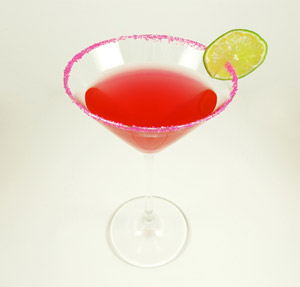 Cosmopolitan or Cosmo is a sour refreshing cocktail made ​​with vodka, Cointreau or Triple sec, cranberry juice and fresh lime juice.
Nutrition Facts
Amount Per Serving
* Percent Daily Values are based on a 2,000 calorie diet. Your Daily Values may be higher or lower depending on your calorie needs.
Ingredients
Vodka citrus - 2 Shots (2 cups brandy)
Cointreau or Triple sec - 1 shot (1 cup brandy)
Cranberry Juice - 1 shot (1 cup brandy)
Pressed lime juice - 1 cap
Instructions
Put ice in a shaker.
Add all ingredients and shake it strongly.
The resulting mixture is poured into a previously chilled martini glass and is decorated with a slice of lime or lime peel.
FeminineX https://www.femininex.com/