Festive Cocktail For Detoxification
By
January 25, 2014
Last modified:
January 25, 2014
on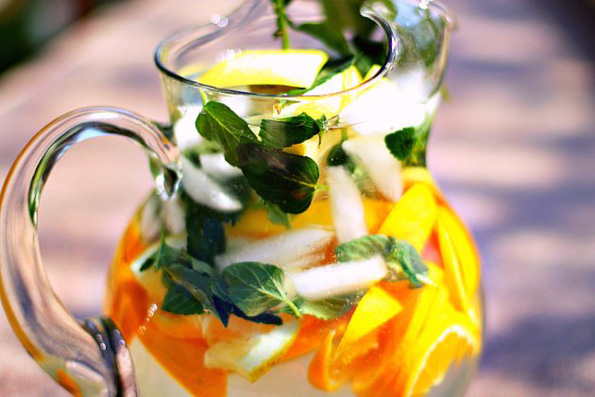 Detoxification Cocktail
2014-01-24 22:00:43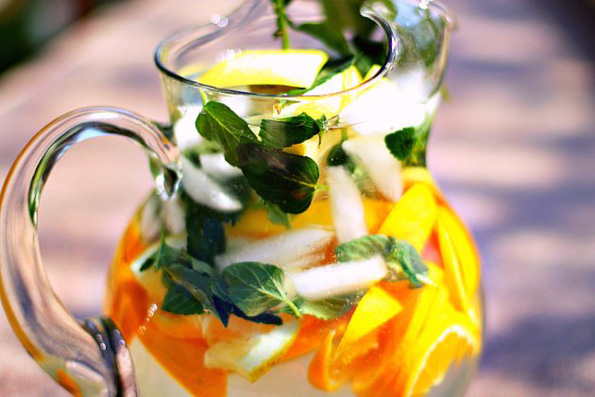 This drink is good for cleaning the body for the following reasons: • The grapefruit is full of vitamin C, burns fat and converts it into energy. • Tangerine stabilizes the blood sugar levels and accelerates the consumption of calories. • Cucumber creates a feeling of satiety, reduces the bloating and cleanses the body of toxins. • Mint accelerates and controls digestion and soothes the stomach
Nutrition Facts
Amount Per Serving
* Percent Daily Values are based on a 2,000 calorie diet. Your Daily Values may be higher or lower depending on your calorie needs.
Ingredients
1 liter water
½ grapefruit
1 tangerine
1 cucumber
4-6 large mint leaves
Instructions
Cut the cucumber on circles.
While the tangerine and grapefruit are peeling, separate then in slices.
Place all ingredients in a jug and pour with water, and leave overnight in the refrigerator.
Next morning mix the cocktail and drink it throughout the day.
FeminineX https://www.femininex.com/