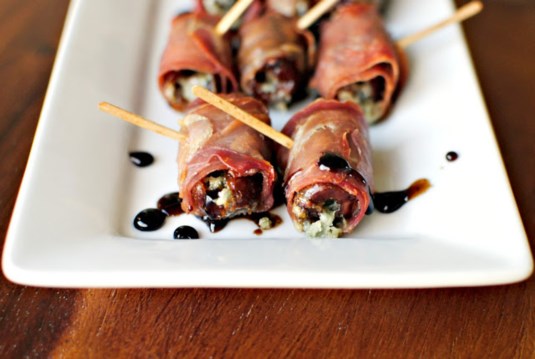 Low-fat snacks: Prosciutto Wrapped Dates
2014-01-23 19:23:21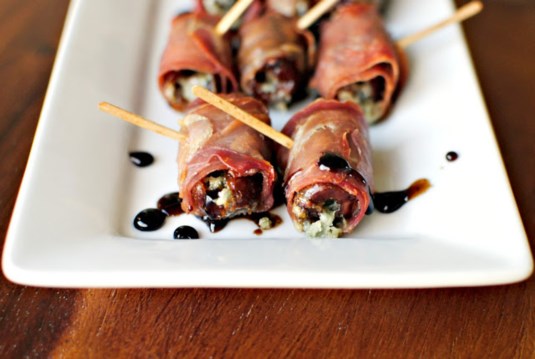 You need six ingredients to prepare this recipe, and a little of your time. From our experience, it is best to double all the ingredients.
Nutrition Facts
Amount Per Serving
* Percent Daily Values are based on a 2,000 calorie diet. Your Daily Values may be higher or lower depending on your calorie needs.
Ingredients
180gr goat cheese
1 tablespoon finely chopped onion
1 tablespoon thyme
1/4 tablespoon ground black pepper
24 goals without bone dates
6 thin slices of prosciutto
Instructions
Preheat the oven to 180 degrees Celsius .
In a bowl amalgamate all ingredients except dates and prosciutto, mix well and leave aside.
Dates should be into strips and use a small spoon to fill the dates.
Each piece of prosciutto divide into 4 parts to get a total of 24 pieces.
Roll each dates in prosciutto and arrange it on a baking pan.
Bake 7-8 minutes, and serve immediately.
FeminineX https://www.femininex.com/